Agritechnology is an Australian bioscience company with a highly skilled team and a unique capability in this part of the world.
We use science to develop new products and processes for clients in agriculture, nutraceuticals, biofuels, and food and beverage production.
Food Science/Technology

We understand food at a molecular level and are expert in a range of analytical techniques. We have the knowledge and tools to create novel food ingredients superior in taste, performance or value. Read more


Fermentation

Agritechnology are fermentation specialists. Fermentation has a range of applications in food and beverage production, waste treatment biofuel production and bioprocessing. Read more

Industrial Solutions

At Agritechnology, our commercial focus is to design, experiment and scale up with the end point always being industrial scale implementation. Read more


Biomass Waste Utilisation

Agritechnology specialises in analysing biomass waste streams to identify elements with potential value, and in developing techniques for extracting and processing these valuable elements. Read more

Science for hire or problem solving partnerships
We work with clients in different ways. We offer science-for-hire services providing access to our experienced staff, well-equipped laboratories and versatile scale-up facilities. Alternatively, we partner with clients in a journey of discovery: identifying problems, finding innovative solutions and turning those solutions into commercial reality or cutting loose non-performing solutions before they incur significant losses.
R&D Tax Incentive
Agritechnology is a registered AusIndustry Research Service Provider (RSP). Clients can engage Agritechnology to perform R&D activities and may be eligible to claim an R&D tax offset for the expenditure, even where the total claim is less than the usual annual threshold of $20,000.
What people say about us …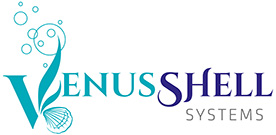 "Venus Shell Systems worked with Agritechnology at the early stage of our process development. Agritechnology were able to identify the options, processes and equipment for brand new pilot scale processes with very novel ingredients. Agritechnology know-how on both chemistry at the bench-top and industrial-scale, chemical, process technology meant that identifying a pathway forward and developing a system that works for us was fast.
"We are now on our way to a future with a lot of knowledge about our process and how to optimise it moving forward, as a lot of groundwork testing has been done. I can highly recommend the skillsets and outcomes that Agritechnology provides for anyone developing biomass processing systems."


"It was a pleasure to deal with Agritechnology. We appreciated your co-operative approach to the task, and we will be very happy to work with you to ferment our next batch."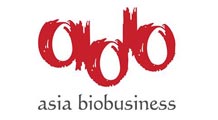 "Adding value to agricultural and food processing by-products is essential for competitiveness and sustainability and it is what Agritechnology has been doing for its clients for over 30 years. This vital capability is recognised in Australia and around the world."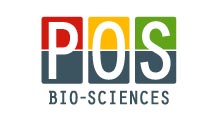 "Agritechnology are acknowledged leaders in the field of fermentation production system development for food, agriculture and industrial applications. Their team really understand the commercial environment they work in and what adds value for their customers."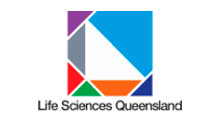 "As an industry organisation, Life Sciences Queensland Limited (LSQ) can only be as good as the members it represents. Given the strong leadership and commitment shown to the Australian food, agriculture and industrial biotechnology sectors, we are pleased to count Agritechnology amongst our members – and indeed amongst our most active members."